Hipster Traps is a project where we laid bear traps full of 'trendy' items to catch hipsters. Our goal was to protect neighborhoods from infestation and collect different species for further study.
They had a can of PBR, a Holga camera, ironic sunglasses, American Spirits cigs, and a yellow fixie bike chain.

Someone posted it to Reddit and within hours it had over 700,000 views. Pictures of the Hipster Traps went on to have millions of impressions through Facebook posts and Tweets over the next four years.
Created by Hunter Fine and Jeff Greenspan.
Production Design by Aaron Glazer.
We made the news cycles in the press.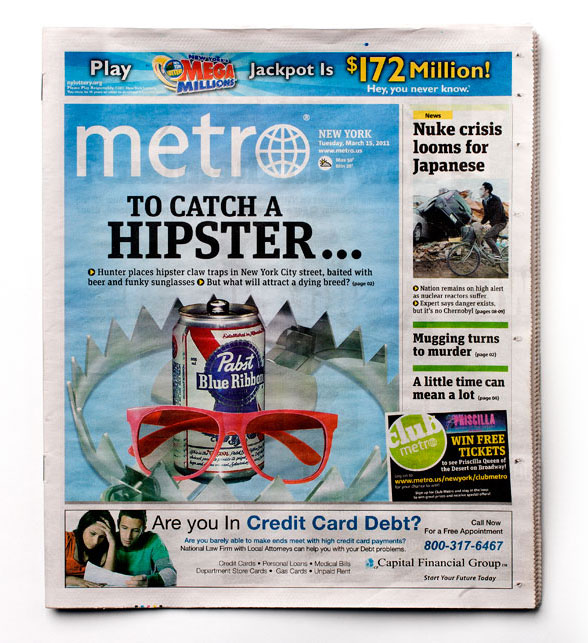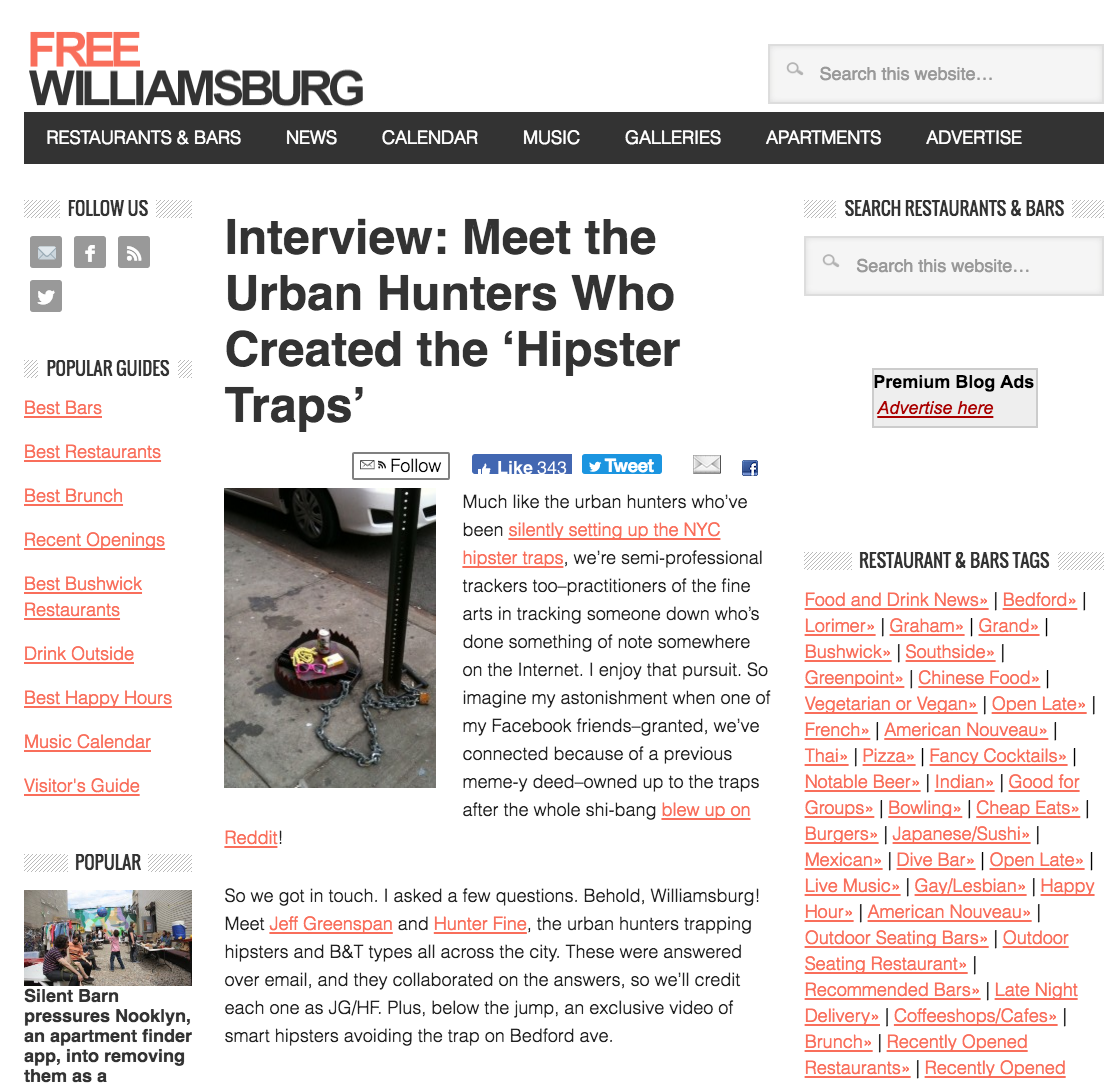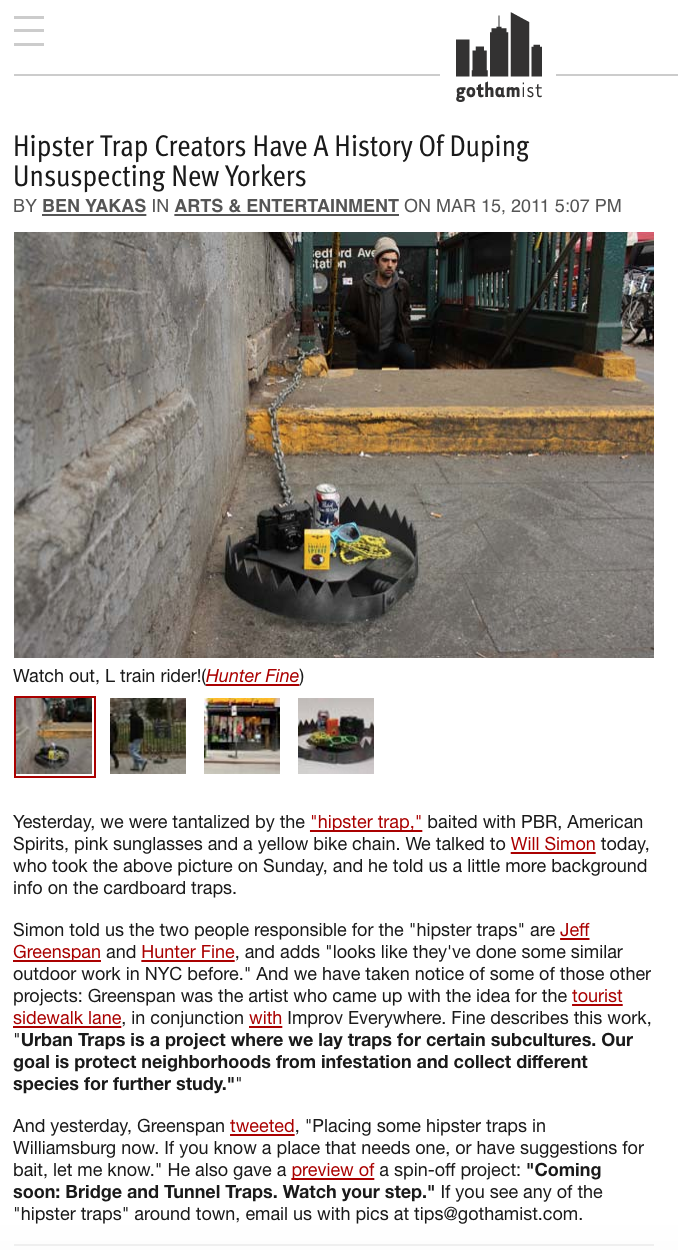 And we got ripped off by Hot Topic.
Scroll through to see how they were made.